With the kind permission of David Mayne of Icklesham Casuals, here is a link to a fascinating article on the history of the club which has connections with ROSA from the foundation of both organisations. William Dunlop, founder of ROSA, was also a founder member of the club in 1937 and its first Secretary. The article – Casual Quarters – was written by David Bauckham for his website, Centre Circle Publishing.
The article contains details of the founding of the club and its subsequent history, along with many photographs featuring familiar names and faces.
You can find the article here https://dbauckham.exposure.co/casual-quarters
Robert (Bob) Dennis – RGS 1957-61 – has found some interesting old photos of Icklesham, including some of his family.
Bob adds 'Thanks for the story about Icklesham Casuals and their ground below the Mill. My great grandfather Edward Jennings lived at the Mill in the early 1900's and I have a picture taken outside the Mill of him with his wife and two daughters sitting in his car. Apparently according to family history he was one of the first people in the south of England to own a car !'
Here they are.
Edward Jennings, Cicily Jennings in front. With Lottie Jennings and Fanny Jennings (Bob's grandmother) near Icklesham Mill ready for a day out to Dungeness!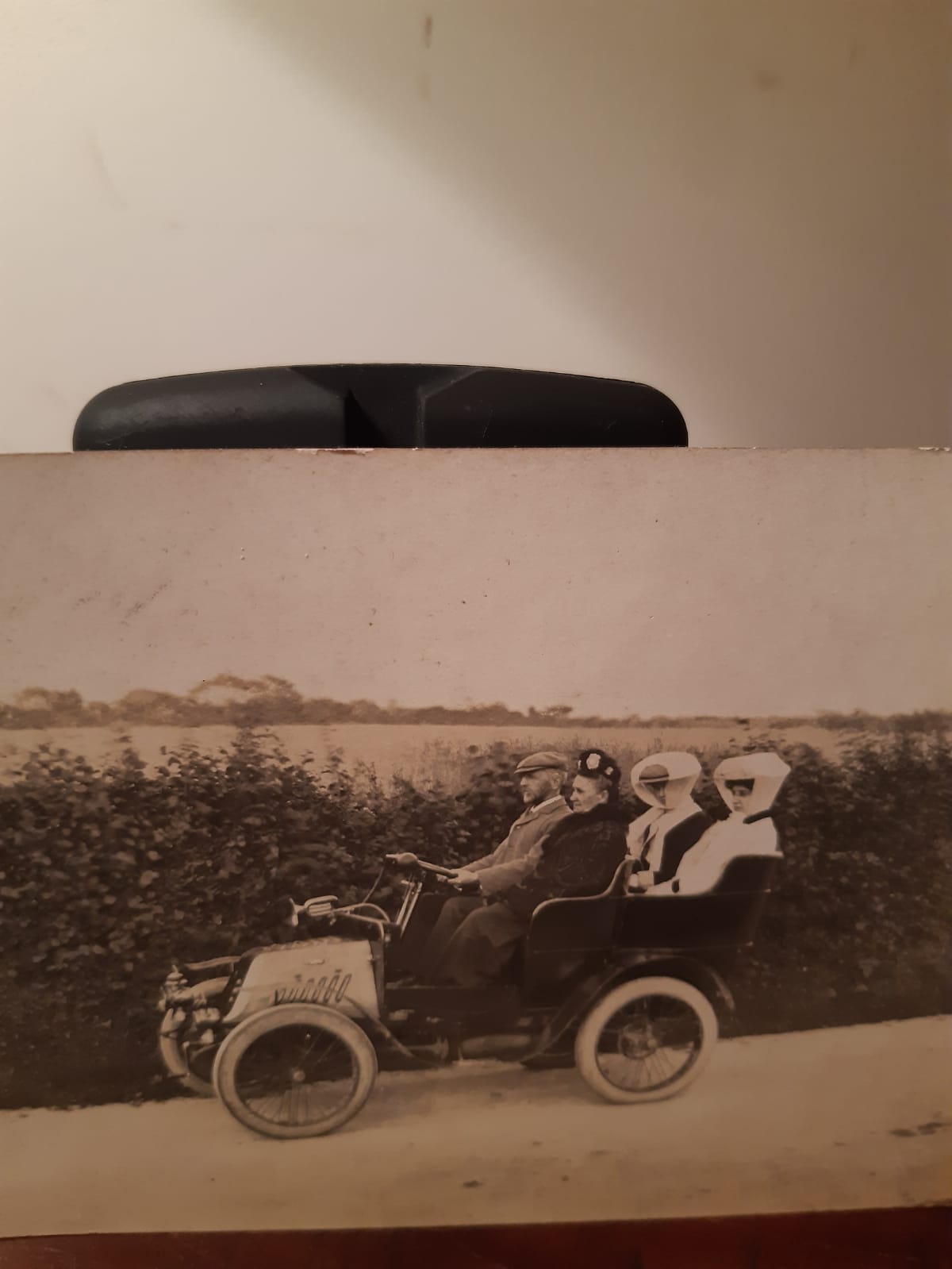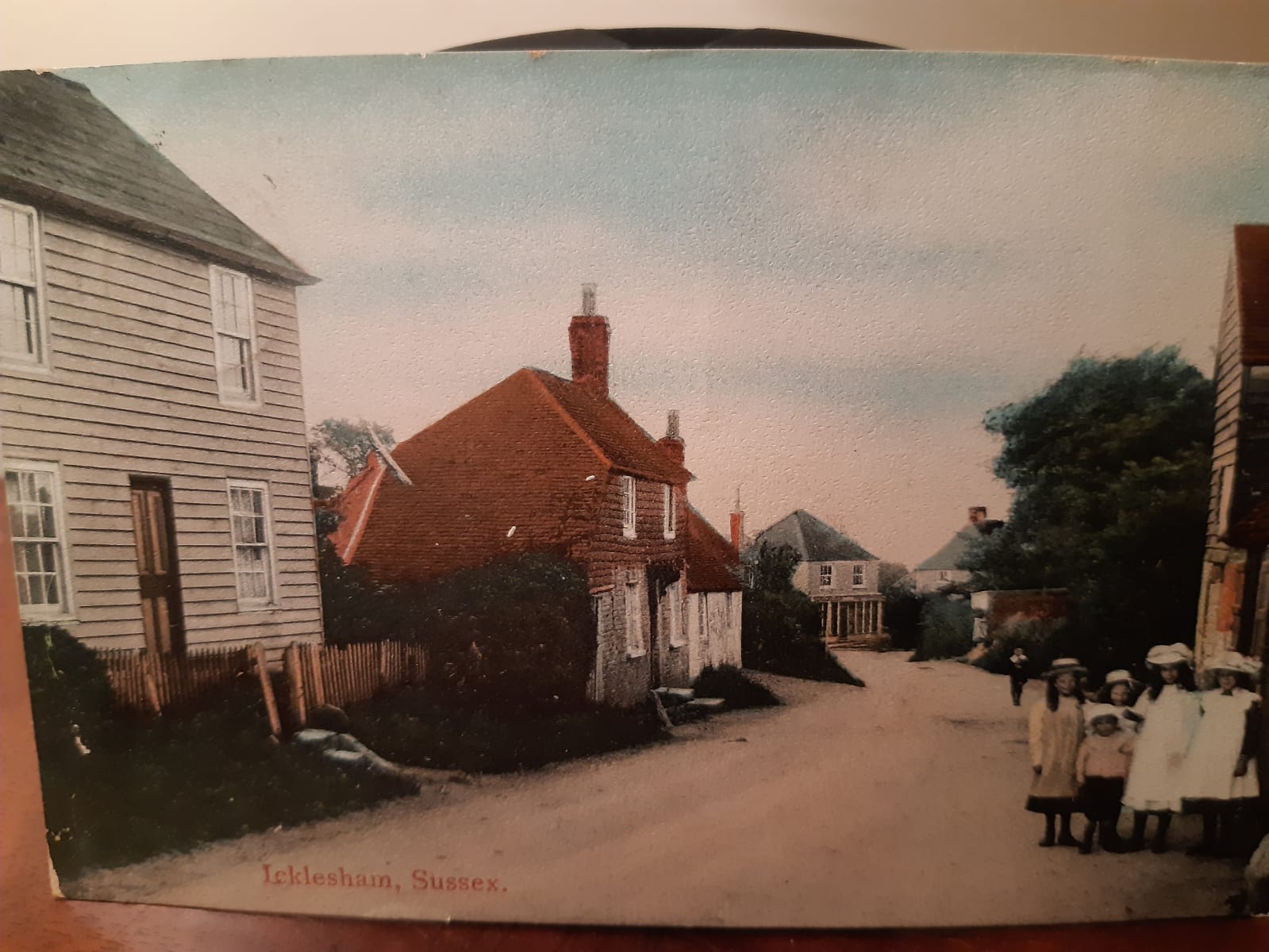 Icklesham – near the Bell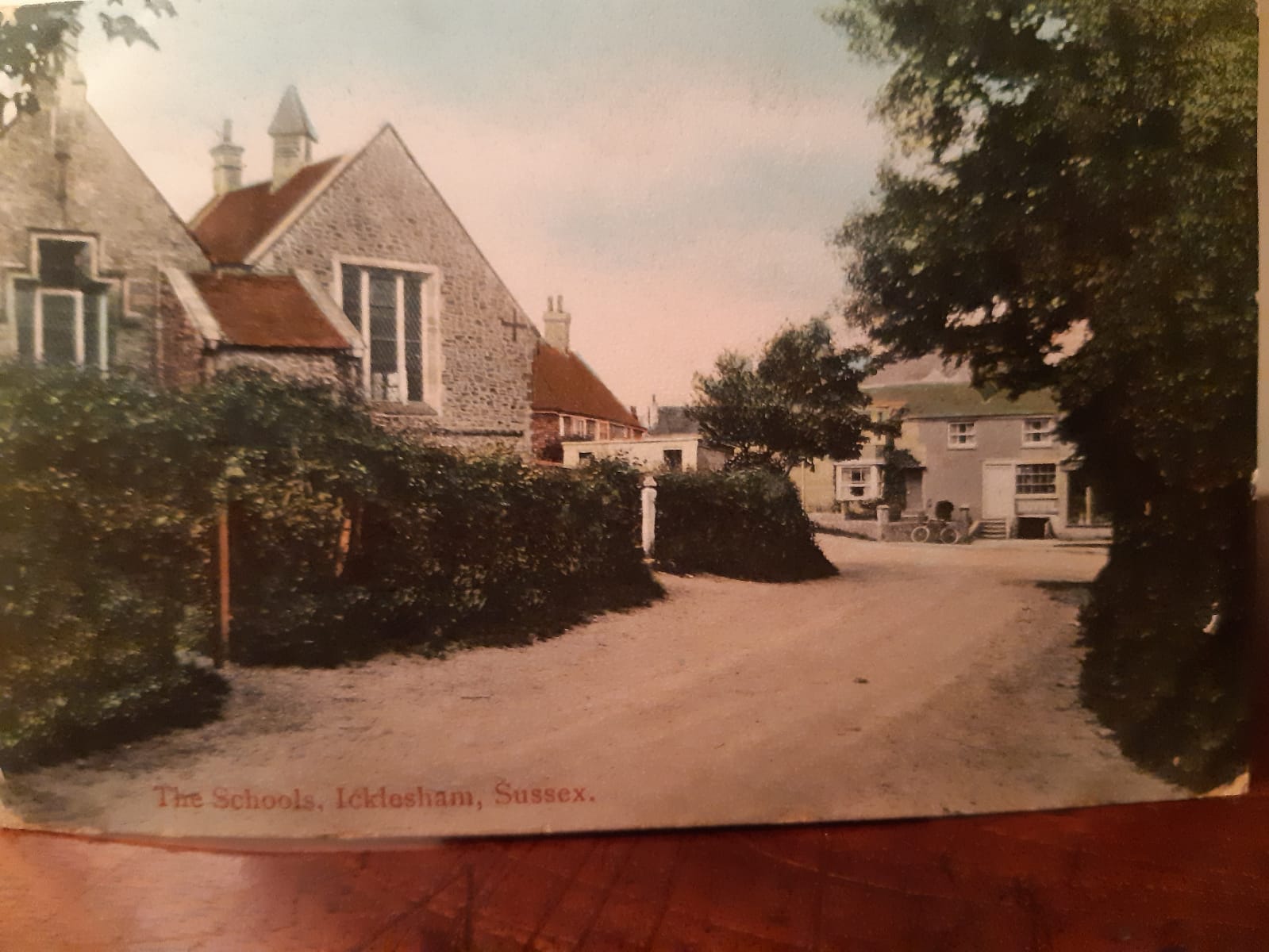 Icklesham Schools