Despite it being two months since he suddenly passed, I think family , friends and all ROSA Members that knew Tim are still in a state of shock that such sadness has ocurred.
The ROSA website was "Tim's Baby" from Day One, someone willing to "have a go" in creating what we all enjoy today with its wonderful array of words and photos of yesteryear school days. It is without doubt Tim's determination in making it a success, means he is going to be a hard act to follow, but I feel sure he would want it to continue and grow and this we will do in his memory.
For now, we publish words from Chris , his son, who posted the following message. We hope to shortly  publish the Eulogy at the celebration of his life. May Tim rest in peace in a special place watching former Brighton & Hove Albion Footballers who went before him re-create some very special matches.
Richard Moore
Chairman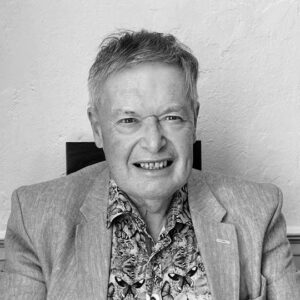 Dear Friends,
It's with great sadness that I must let you know that our wonderful Dad, doting husband to Libby, and devoted grandfather to Reuben, Bette, and Dora, Tim Rothwell passed away suddenly on Sunday, 18th December.
Everyone who knew Dad will agree he was a kind, funny, generous, and warm man.
Mum and Dad celebrated their 50th year of marriage earlier in the year, and we remember that day with such joy.
Dad was a lifelong Brighton and Hove Albion fan and would have thought it such sod's law that he died on the day a Seagulls player lifted the World Cup.
We are all, naturally, devastated by the loss of such a big part of our lives.
Love you, Dad x