60s Reunion – June 2006

Photo courtesy of Lois Benton – from the late Maureen Getley's collection
60s Reunion – September 2018
On a wet evening on Saturday 22 September 2018, some 90 old scholars (and staff) who had attended either Rye Grammar School, Rye County Secondary Modern School and/or Thomas Peacocke School in the 1960s gathered together for a reunion at the Sidney Allnutt Cricket Pavilion, including the Richard Merricks Room, on the Salts in Rye. It was an appropriate venue given its connection to two well-loved and resected figures from the history of Rye Grammar School: teacher Sidney Allnutt and former pupil Richard 'Rick' Merricks.
Despite the weather, and the consequent inability to use in full the marquee which had been erected specially for the event, the general consensus was that a good time was had by all. Special thanks go to the following members of the ROSA Committee for making the event a success.
A wonderful buffet – Judith Blincow , Claire Spacey and Shirley Bannister who worked so hard. And the pavilion looked suitably festive.
Richard Moore's sterling efforts with the raffle made a valuable contribution to our funds.
Margaret O'Neill had been tireless in drumming up support for the event and the results were evident on the night.
Sue and Tony Moore did a fantastic meet and greet job under very difficult conditions and we have some more emails to add to our distribution list.
Thanks to Martin Blincow for enabling us to use the pavilion and for putting up and taking down the marquee.
Our official photographer (!) Andy Spacey spent the evening taking photos, some of which will appear exclusively in the forthcoming Bulletin. But hopefully a few of the others will be put onto the website in due course. If anyone has any others that they feel able to share, please could you email them to me at timrothwell9@gmail.com
In the meantime, here are a few efforts taken with my iphone.
The list of attendees (in order of arrival) is also set out below.
Thanks so much to all those who supported the event – we are very grateful to you.
Tim Rothwell, Chair, ROSA Committee
Braving the elements and getting ready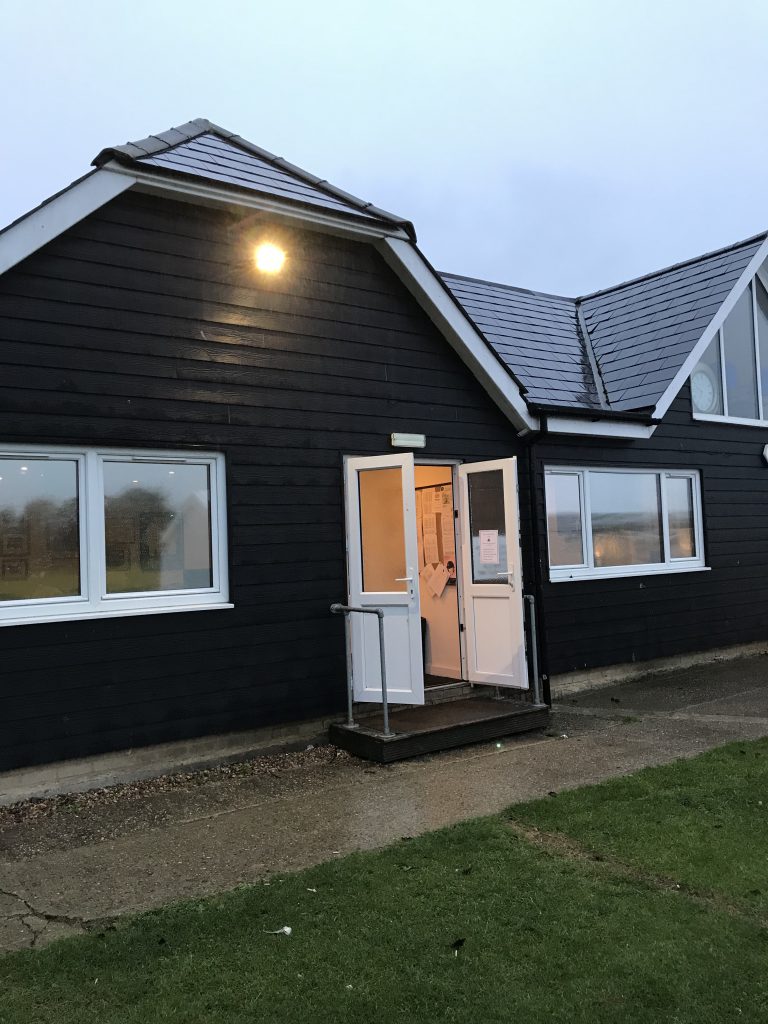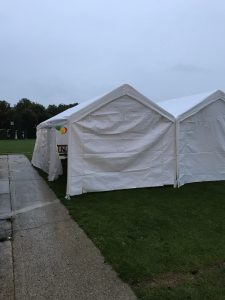 .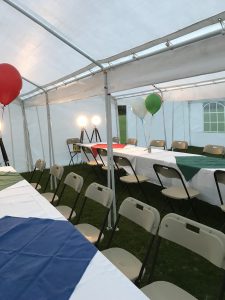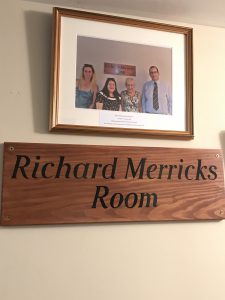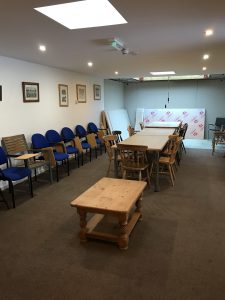 Arriving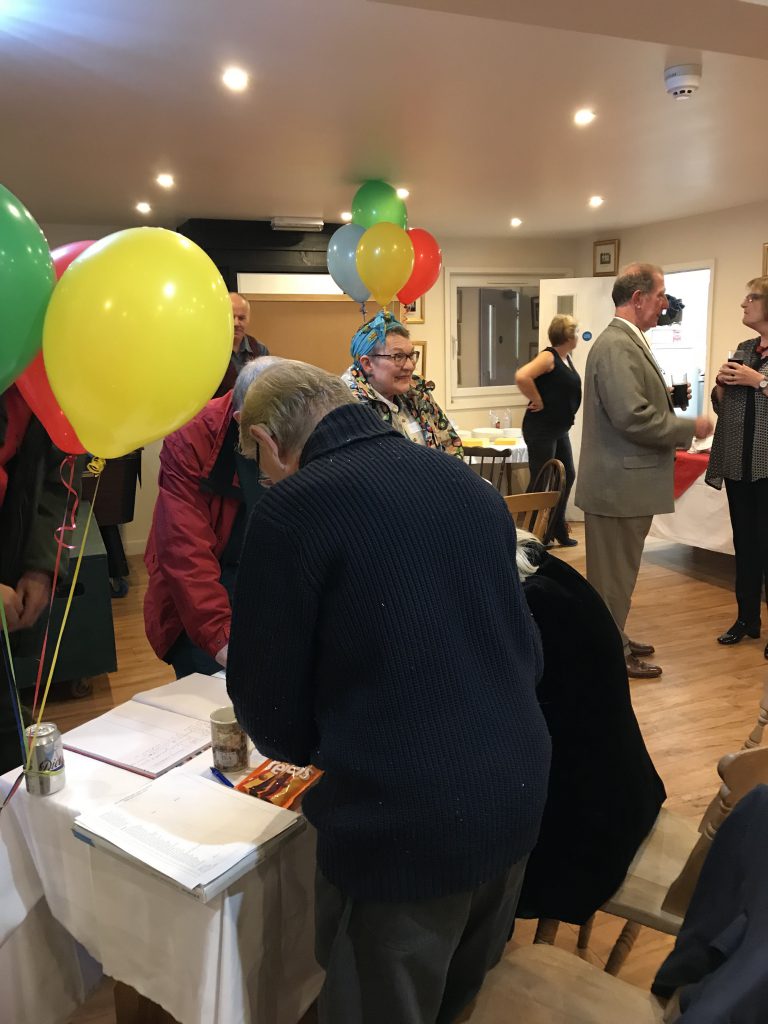 In full swing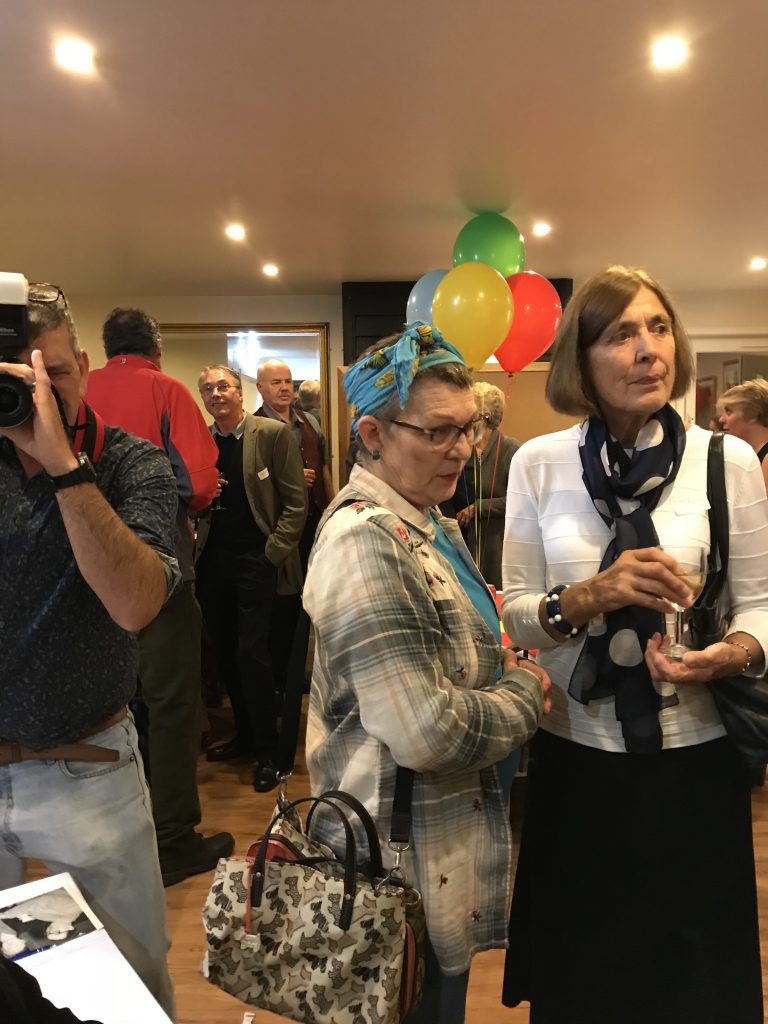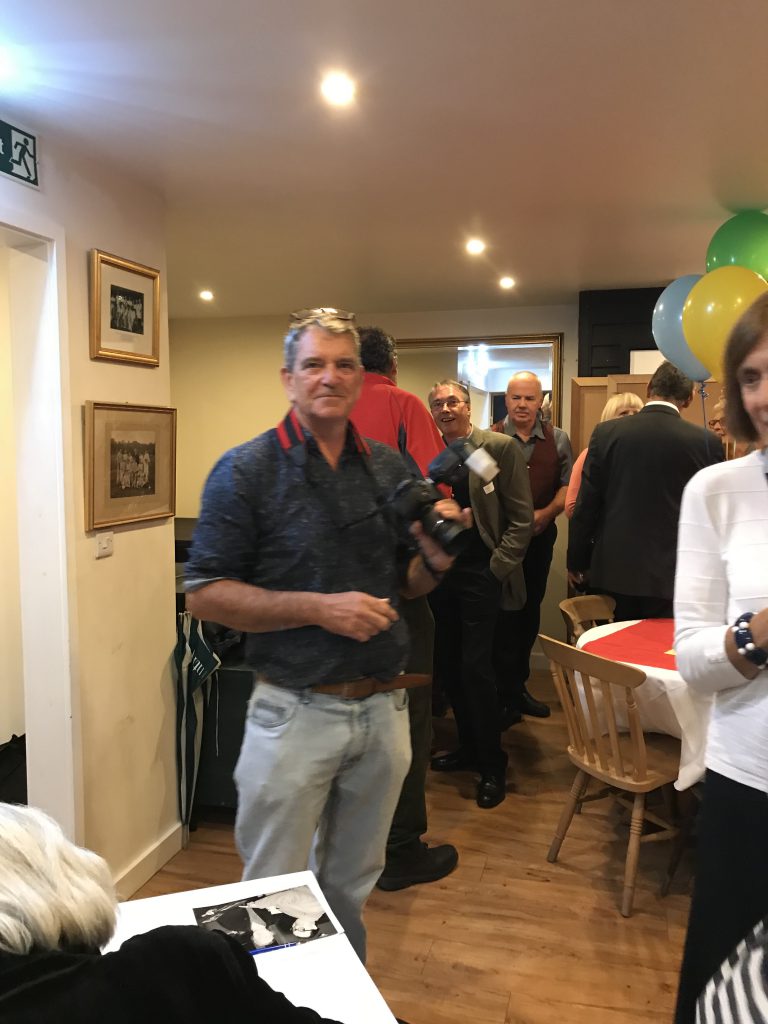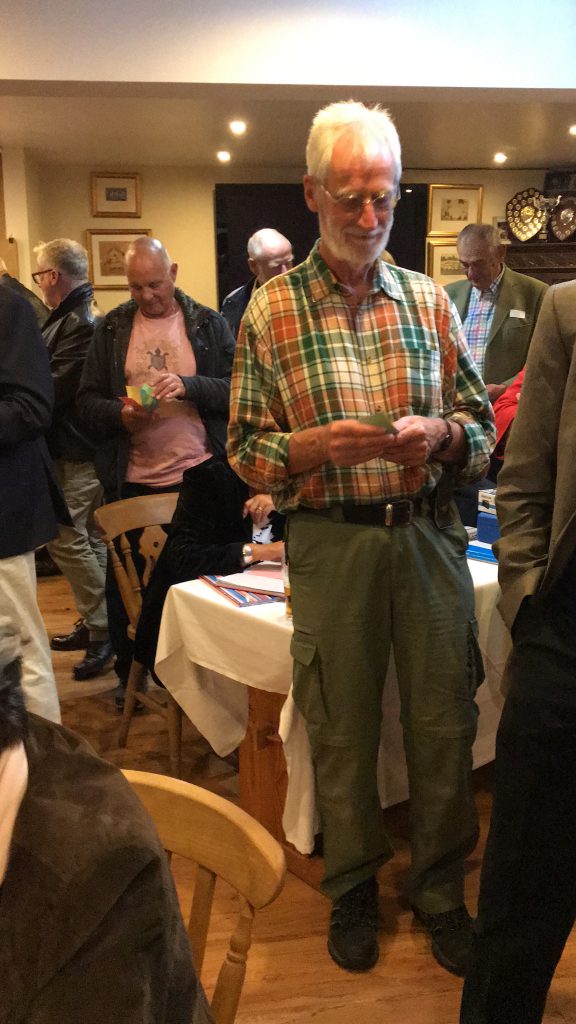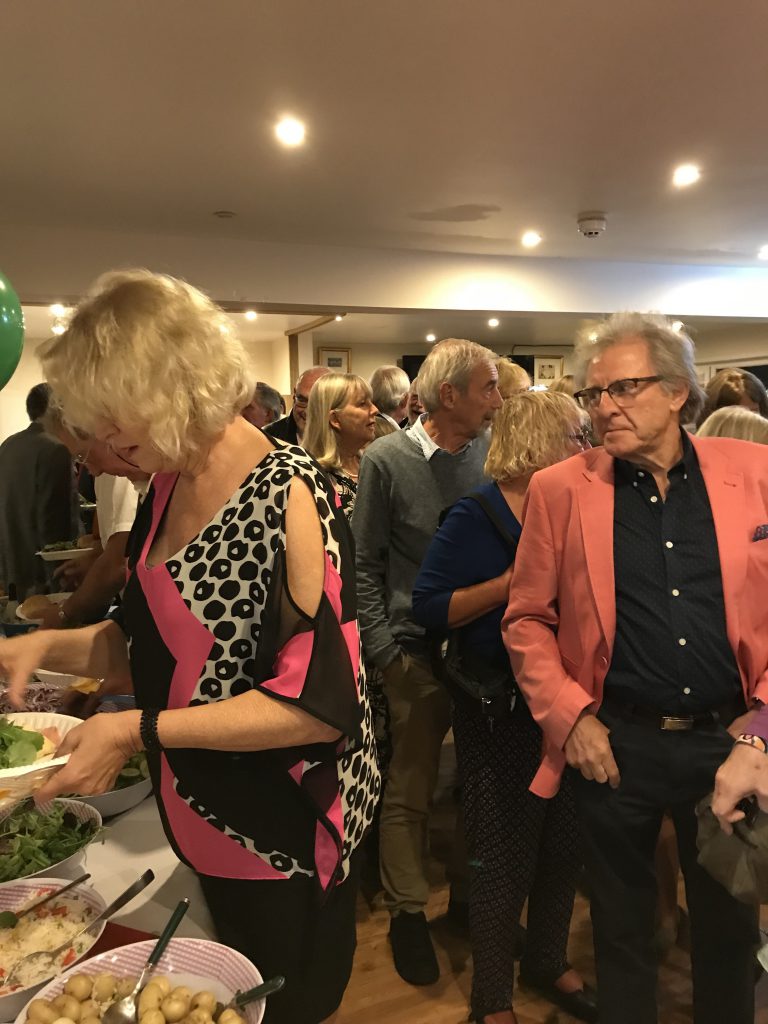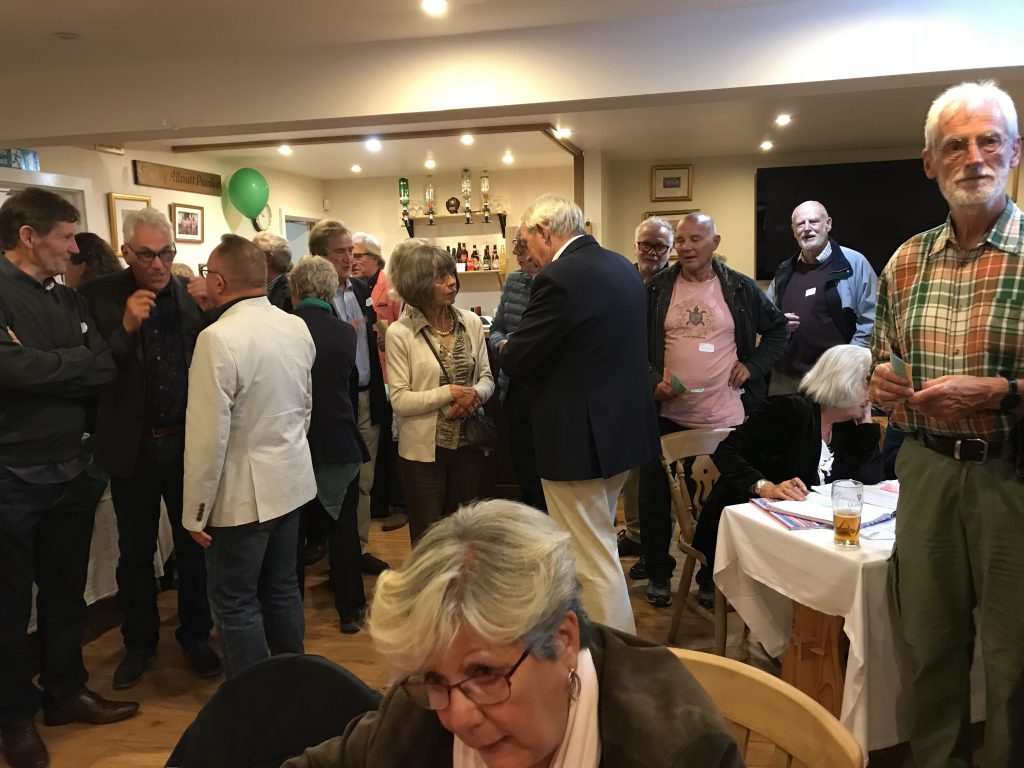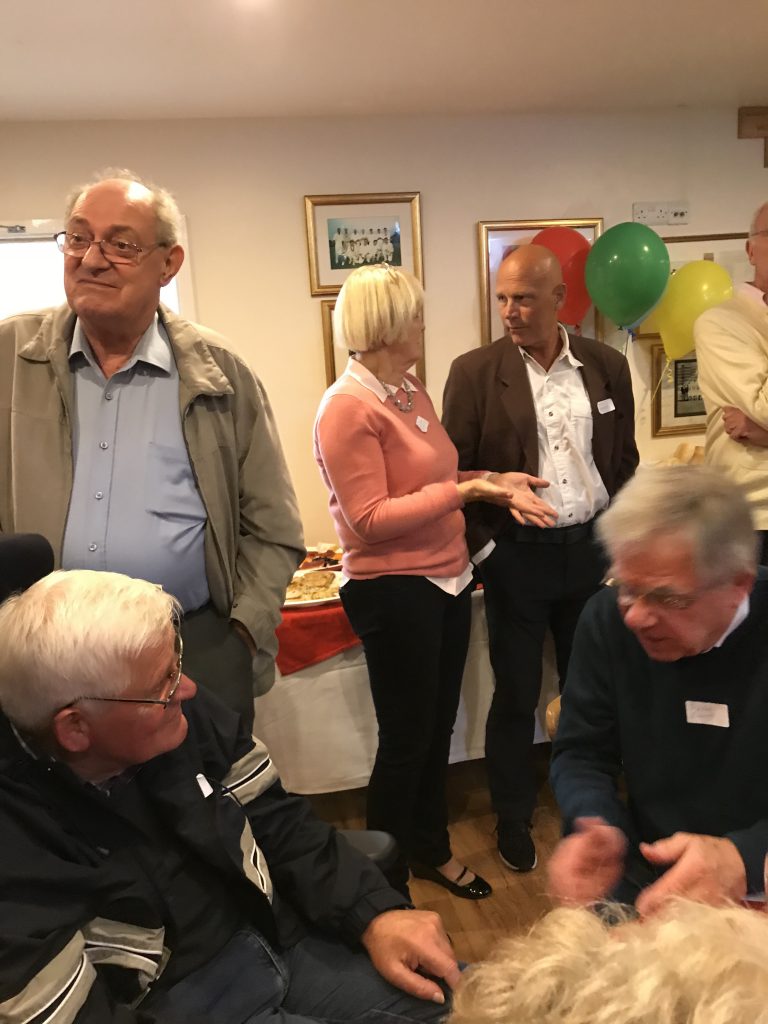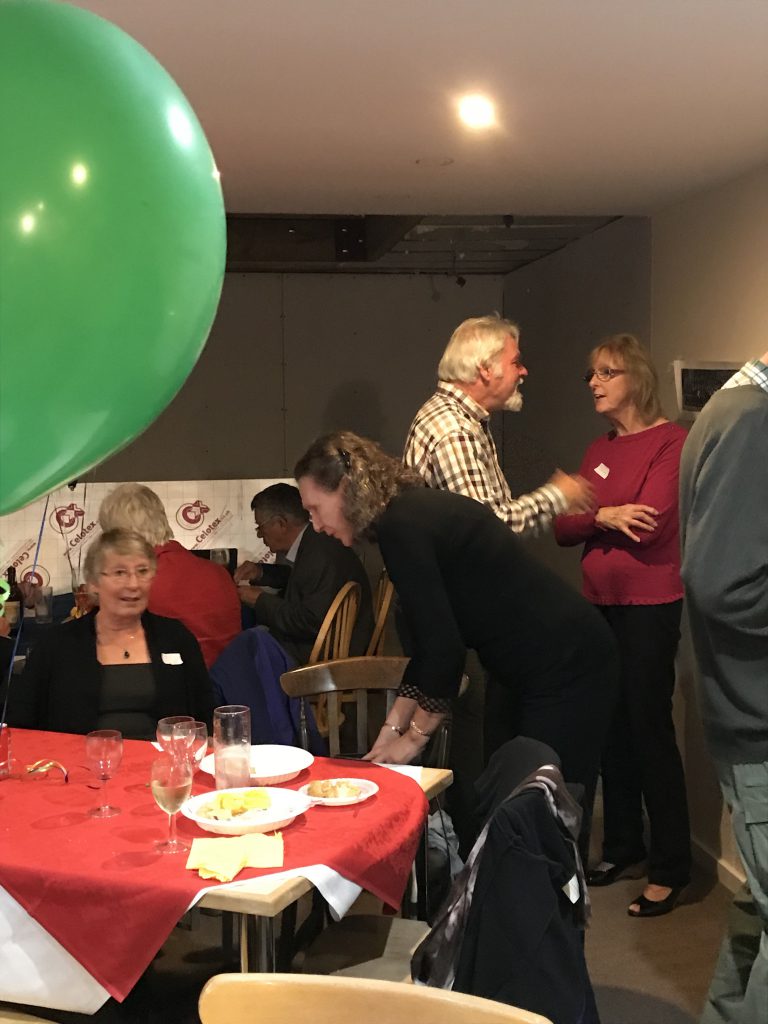 The official (!) photographs by Andy Spacey – with grateful thanks to him for his hard work all evening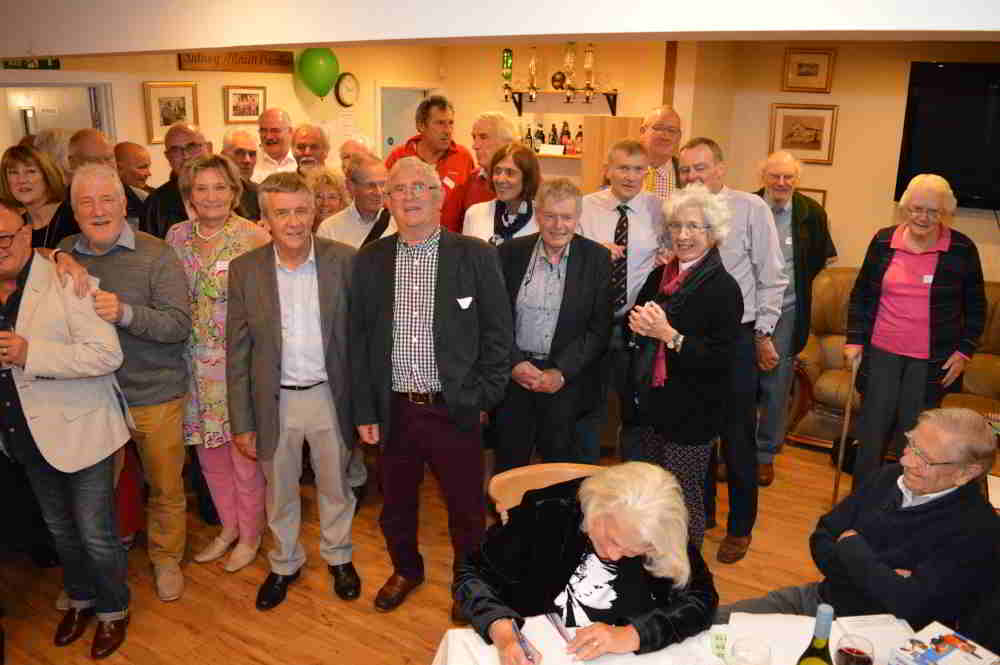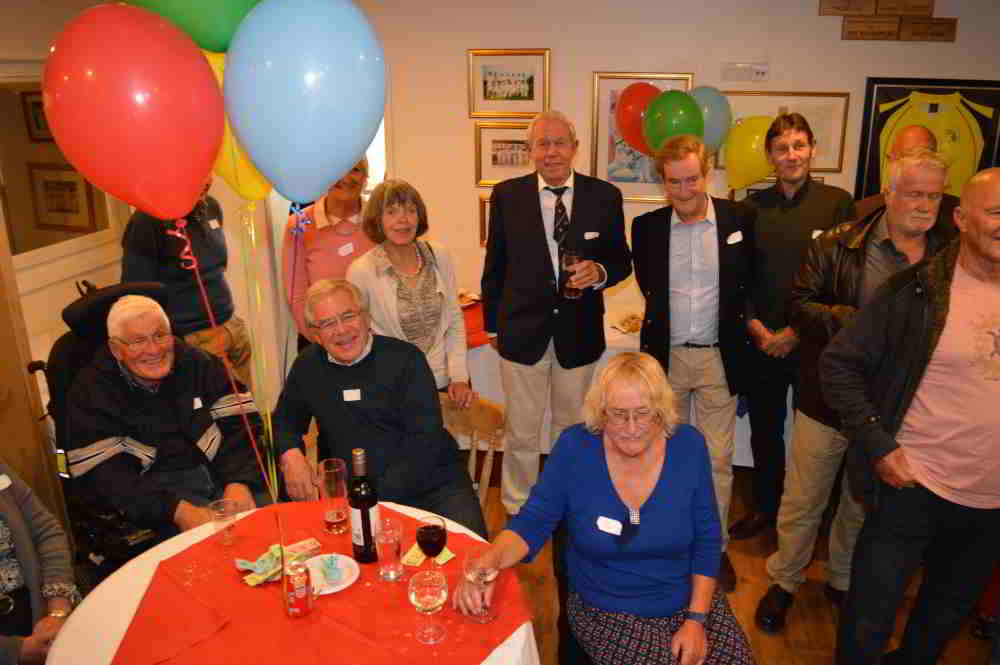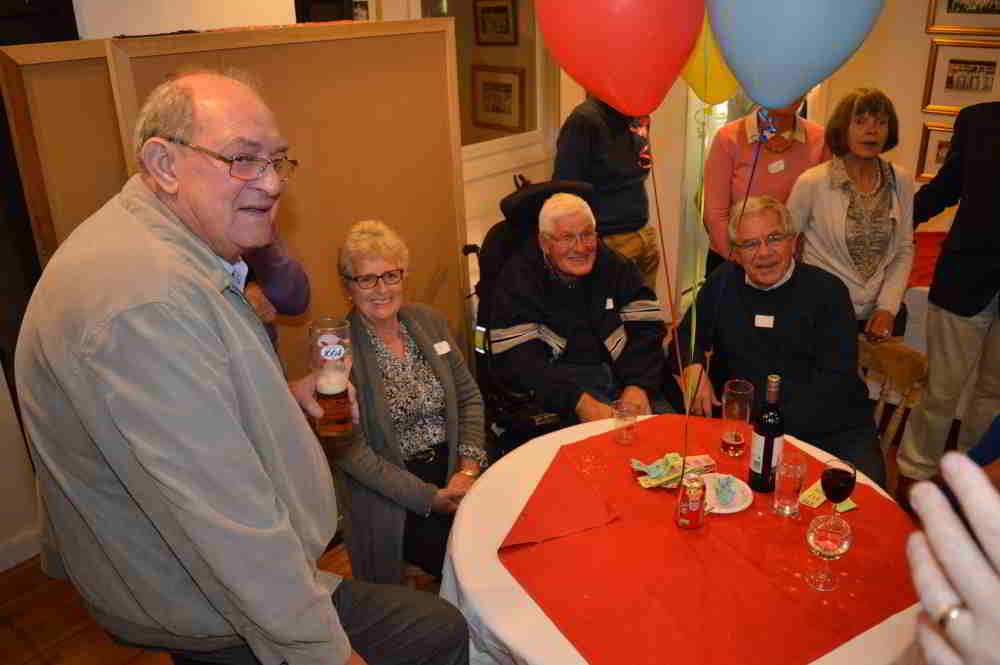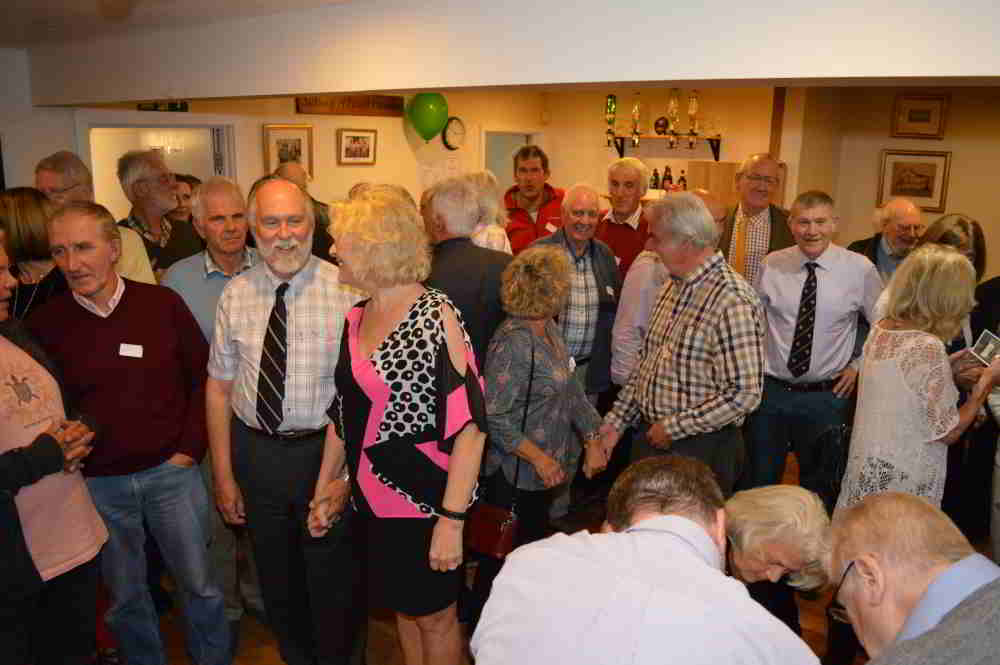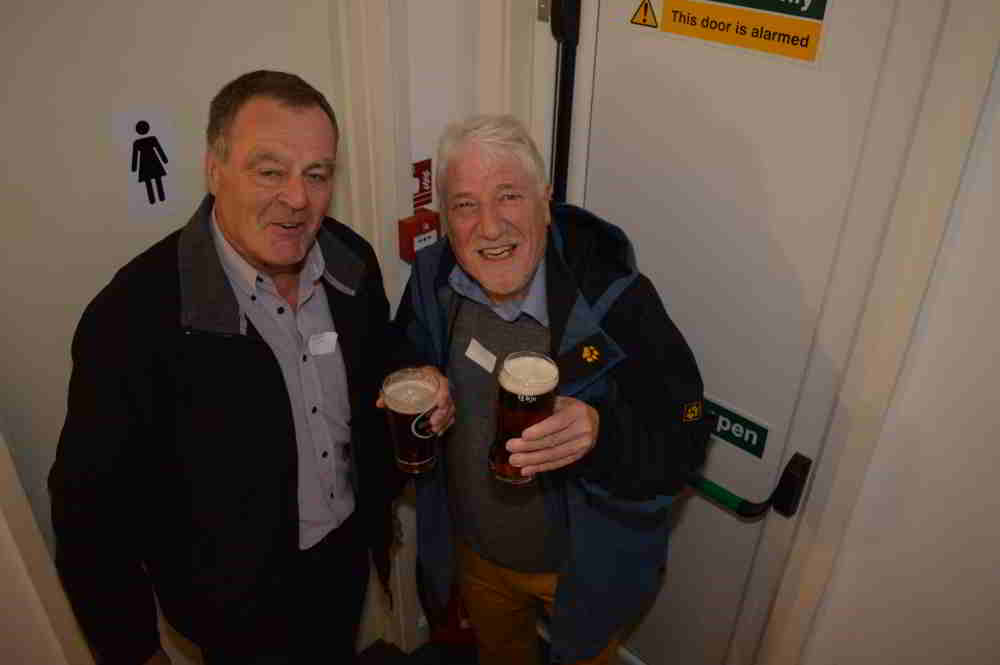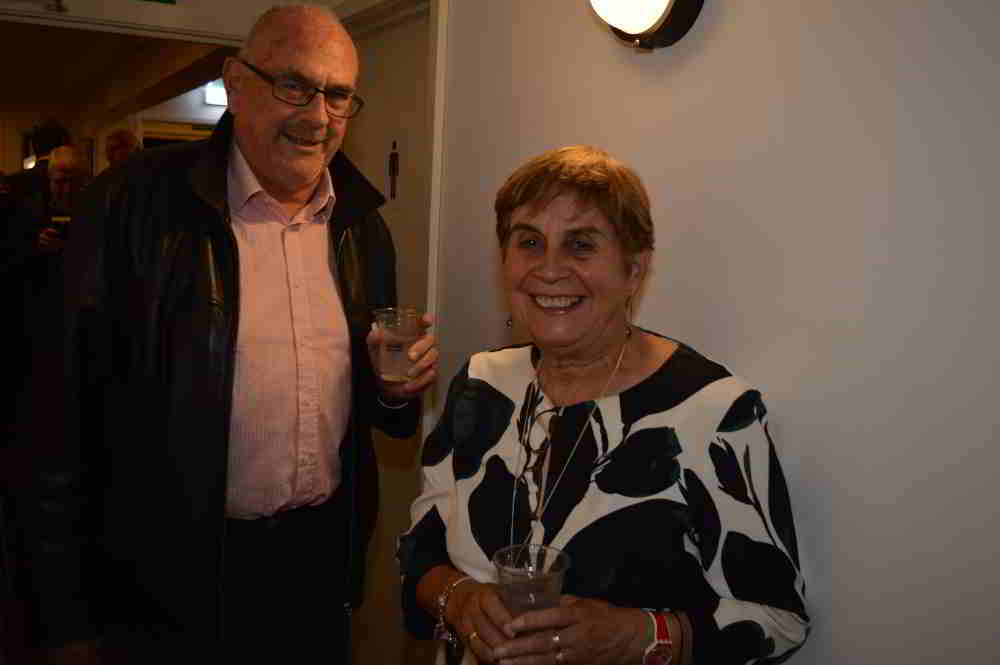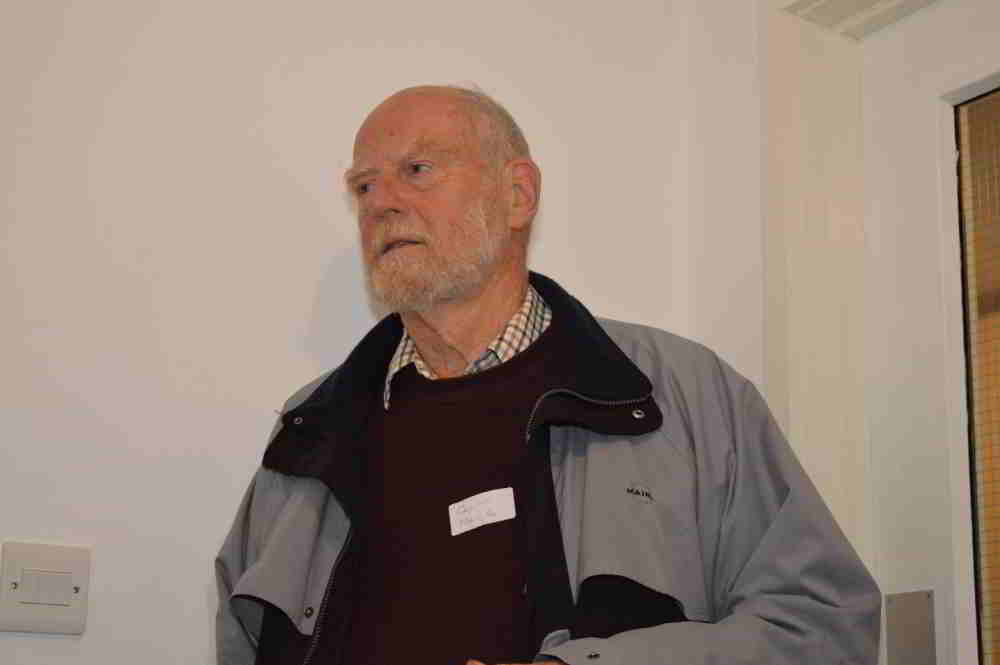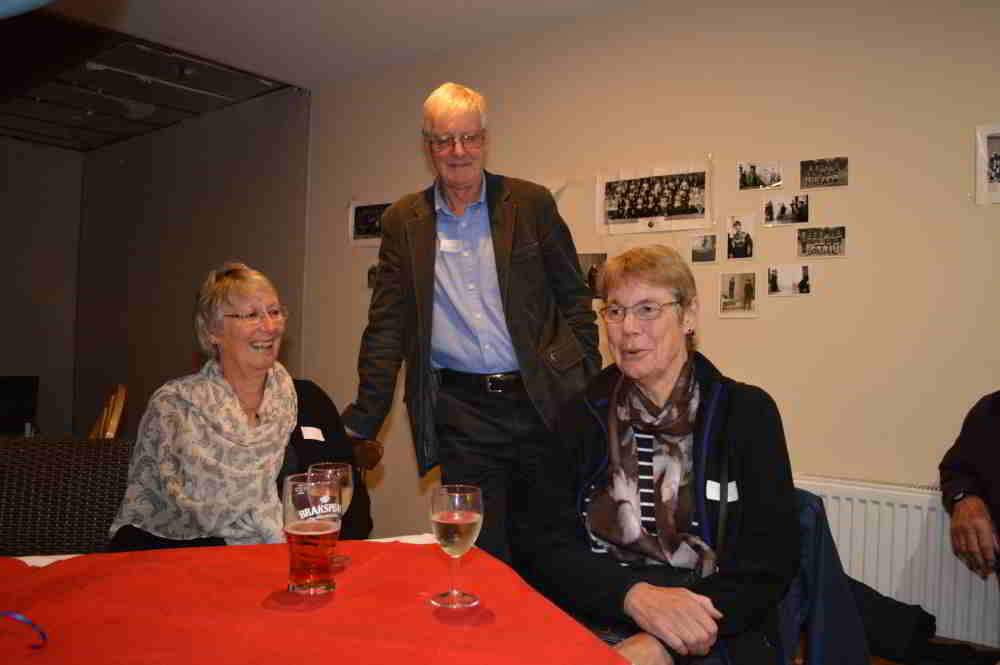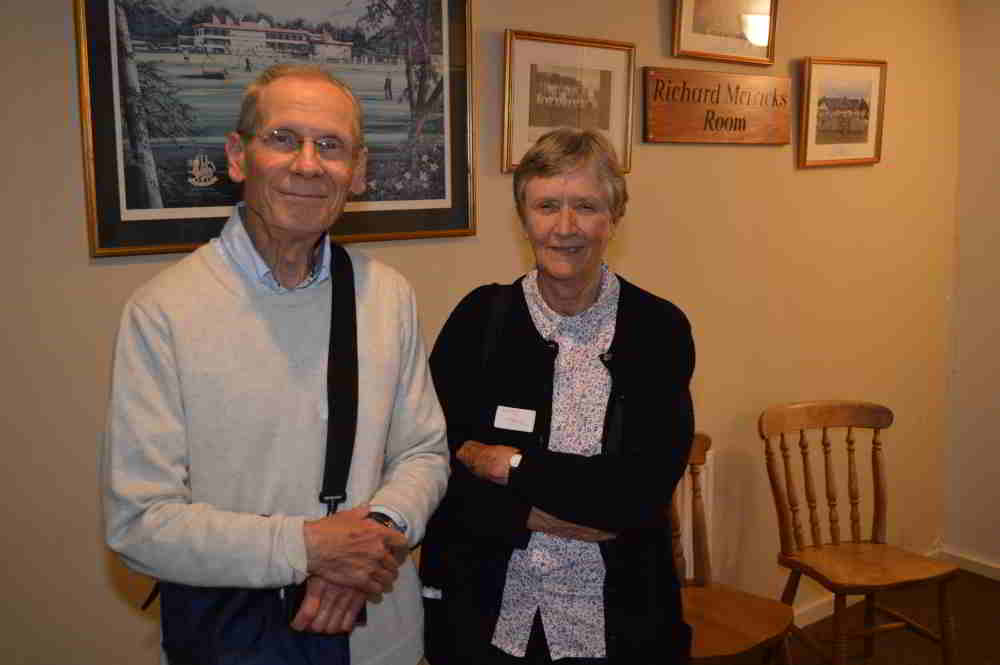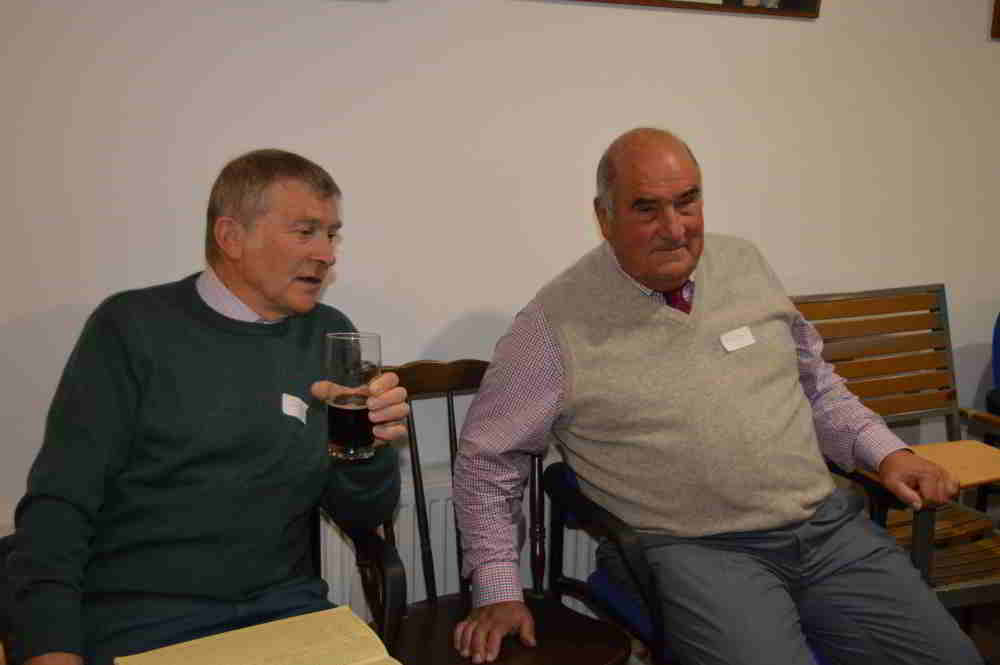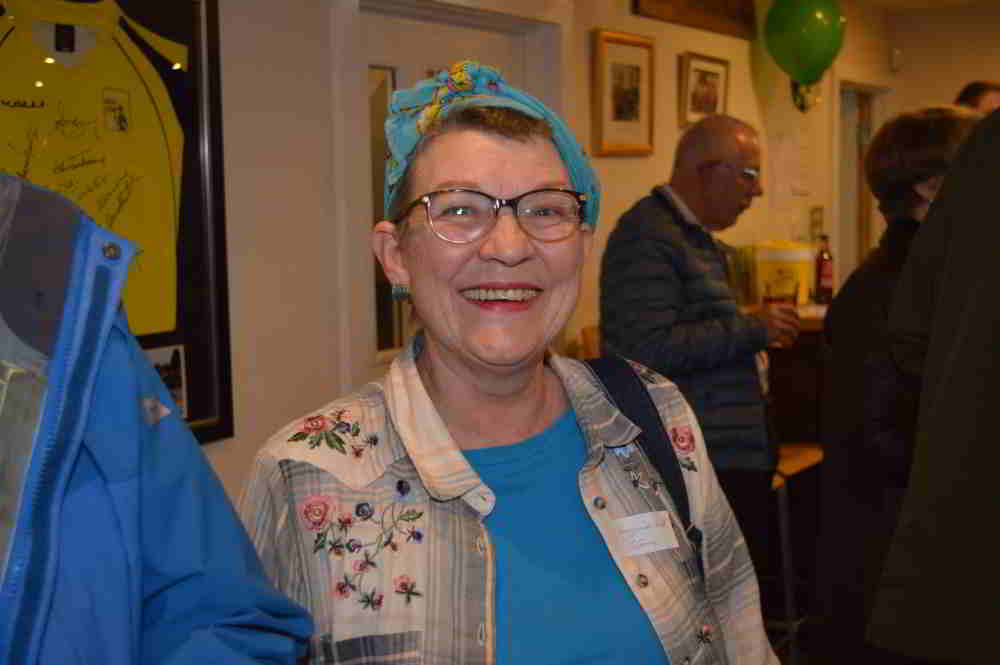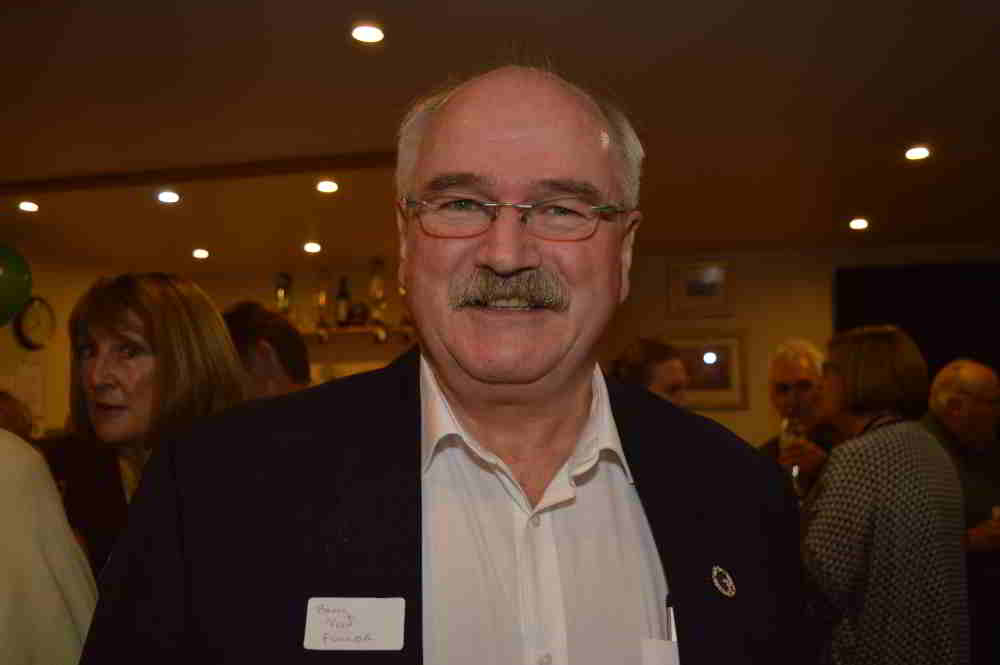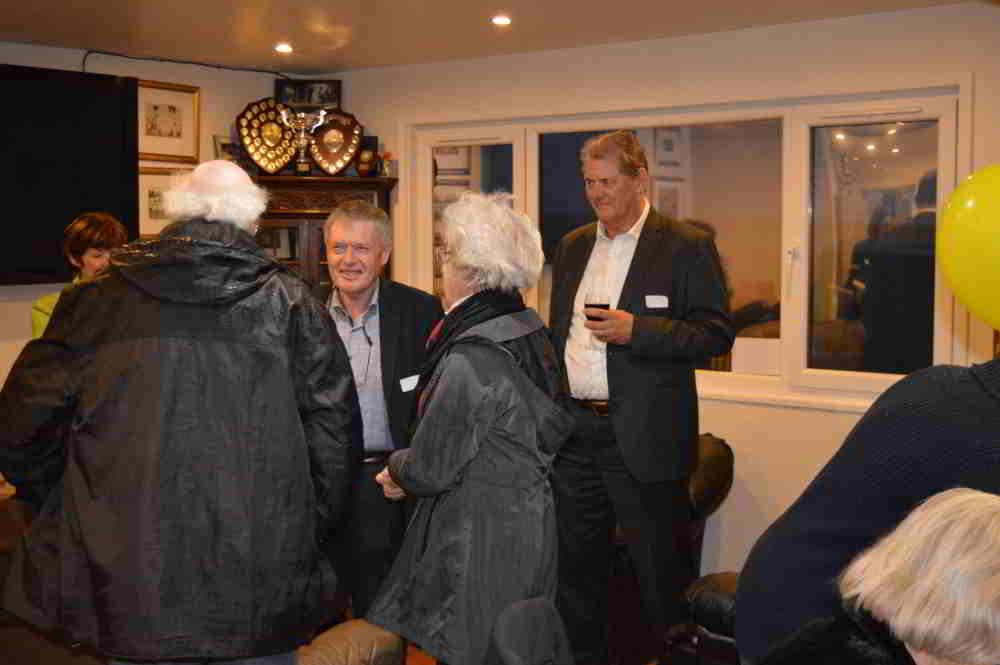 Attendees
Eleanor Hunter
Philip Hunter
Mark Jarvis
Pam Jarvis
Richard Coleman
Virginia Hill
Will Eldridge
Sam Ford
Peter Eade
Robert Davies
Lois Benton (Staff)
Maureen Getley (Staff)
Marie Breeds
Anthony Breeds
Jill Elliott (Staff)
Peter Holliday (Staff)
Euan Thomson
Fiona Thomson
Liz Cornelius (nee Ewart)
Richard Rimmer
Tony Hall
Tim Grant
Ted Blundell
Linda Bailey
Janet Carree
Martin Carree
Dave Howley
R. Osborne
Sam Lambourne
Janet and Alan McInnes
Anne Newstead
Nick Marshall
Howard and Mary Jones
Andrew Bennett
Mary Bennett
Sally Burke
Jenny Hadfield (nee Burke)
Richard Wright (Staff)
Colin Swan
Geoff Hughes
Roy Forward
Nigel Foy
Colin Hills
Bob Carter
Jim Holmes
Janet Holmes
Christine Tree (nee Bourne)
Malcolm Tree
Mark and Rosemary Bianchi
Andy Chapman (nee Lewid)
Graham Bourne
Andrew Keen
Colin Dickenson
David Goodlet
Alec Tiltman
Barry Fuller
Heather Barnett
Peter Barnett
Keith Matthews
Carol Bourne
Roy Bourne
Barbara Moody
David Moody
Gilly Winterbottom and Michael Eagle
Beverley Creed (nee Gill)
Anne Avery
Peter Ewart
Ricky Turner
Yvonne Turner
Kevin Williams
Derrick Baldock
ROSA Committee
Shirley Bannister
Judith and Martin Blincow
John and Geraldine Breeds
Richard Moore
Sue and Tony Moore
Margaret O'Neill
Tim and Libby Rothwell
Claire and Andrew Spacey